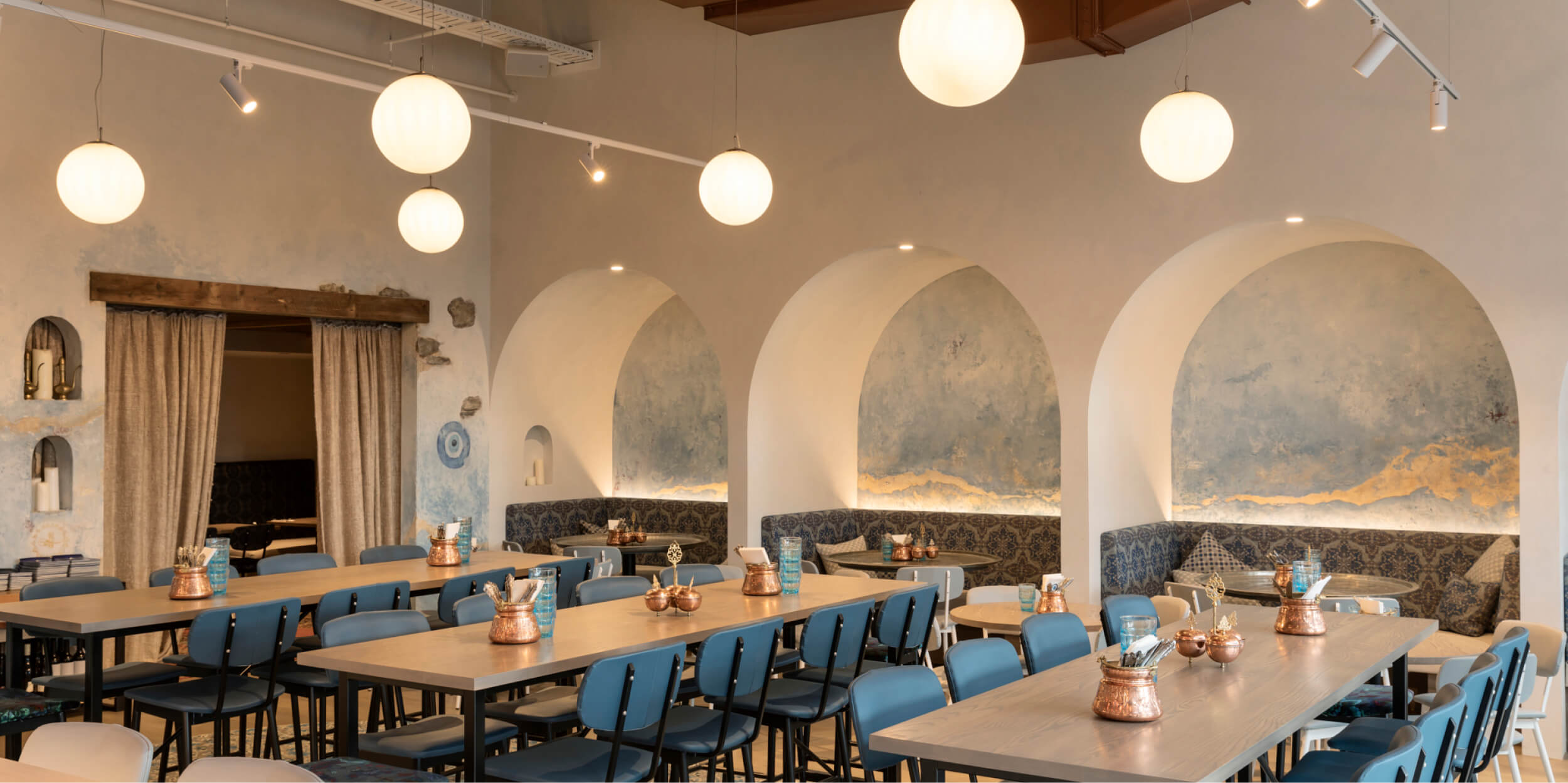 Location:

Newmarket, Auckland

Category:

commercial, hospitality

Date:

2019

Area:

204 sqm

Photographer:

Awards:

2020 BEST AWARDS - Gold Pin - Hospitality

2020 INTERIOR AWARDS - Finalist - Hospitality
In tribute to the rich heritage and vibrant culture of the beautiful port city of Bodrum, a wide palette of materials, colour and design details create a transportive and nostalgic dining destination in the heart of Newmarket.
Drawing inspiration from the rich history and vibrant culture of the bustling port city of Bodrum, the design for this inner-city restaurant is heavily informed by a Mediterranean aesthetic, while seamlessly integrating with its urban surroundings. In tribute to Bodrum's rich heritage, traditional architectural elements including curves and arches sit alongside natural materials like wood and stone to create an air of intimacy, authenticity and nostalgia — working to ensure a textural and layered interior that gives the restaurant a sense of permanency and timelessness. Hammered copper accents are scattered throughout, set against a vibrant colour palette of azure blues, reflective of Bodrum's coastal location and the influence of the Aegean Sea. Traditional motifs and patterns have been incorporated into the design through soft furnishings, together with mosaic flooring transporting this space from central Auckland to the heart of Turkey. Never ones to shy away from colour and print, we explored a wide palette of materials and details in the fabrication of the project, with every detail thoughtfully considered in our goal of creating a vibrant and truly immersive dining destination — the perfect place to indulge in the flavours and spirit of the beautiful city of Bodrum.