Skintopia, Commercial Bay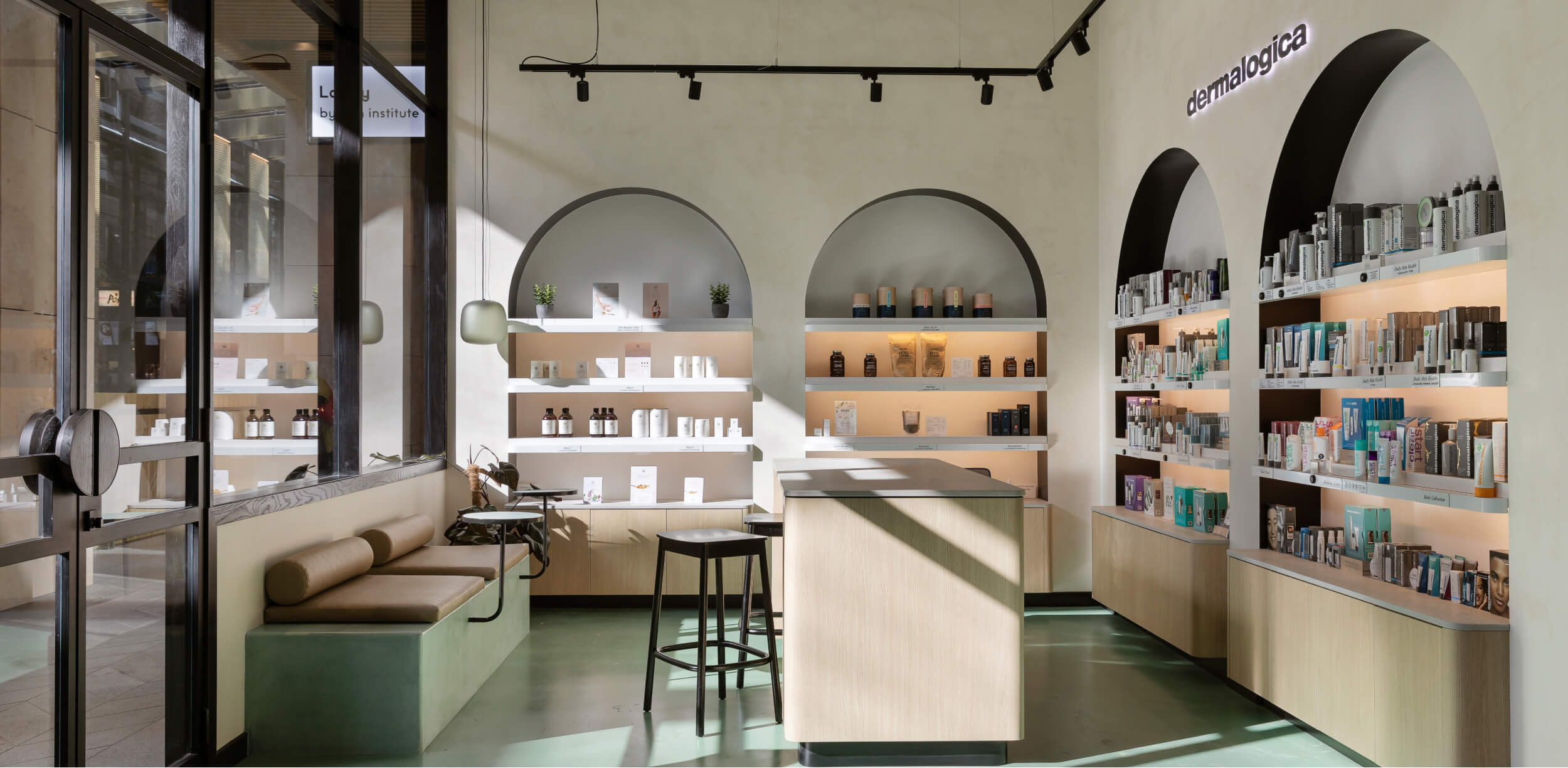 Location:

Commercial Bay, Auckland

Category:

commercial, Retail & Wellness

Date:

2020

Area:

112 sqm

Awards:

2020 INTERIOR AWARDS - Finalist - Wellness
A holistic wellness clinic focused on skin treatments that delve deep. Skintopia's Commercial Bay location offers a serene space with a natural materiality and multi-layered design.
Skintopia takes skin seriously. Much more than a beauty spa, Skintopia is a holistic health and wellness clinic focused on providing skin treatments that delve deep beneath the surface. With the opening of its Commercial Bay location, our client sought a considered space with thoughtful details where customers could enjoy its services in a haven of calm and serenity. Just as our skin is complex in its composition, our design is multi-layered in its material mix. The soft hues and muted timber speak to a feminine softness that is warm and welcoming, while black accents featured in the curved profiles of the custom cavity shelving, light fittings and furniture pieces offer a more masculine balance in contrast.

Throughout, a palette of natural materiality has been employed in a way that is unpretentious but elevated. Combining textural materials and finishes like Venetian plaster, timber, stone, and soft curtains to emphasise the notion of layering and reflecting the porous yet breathable characteristics found in nature and our own skin, imbuing a sense of repose and wellbeing that closely reflects the brand's ethos.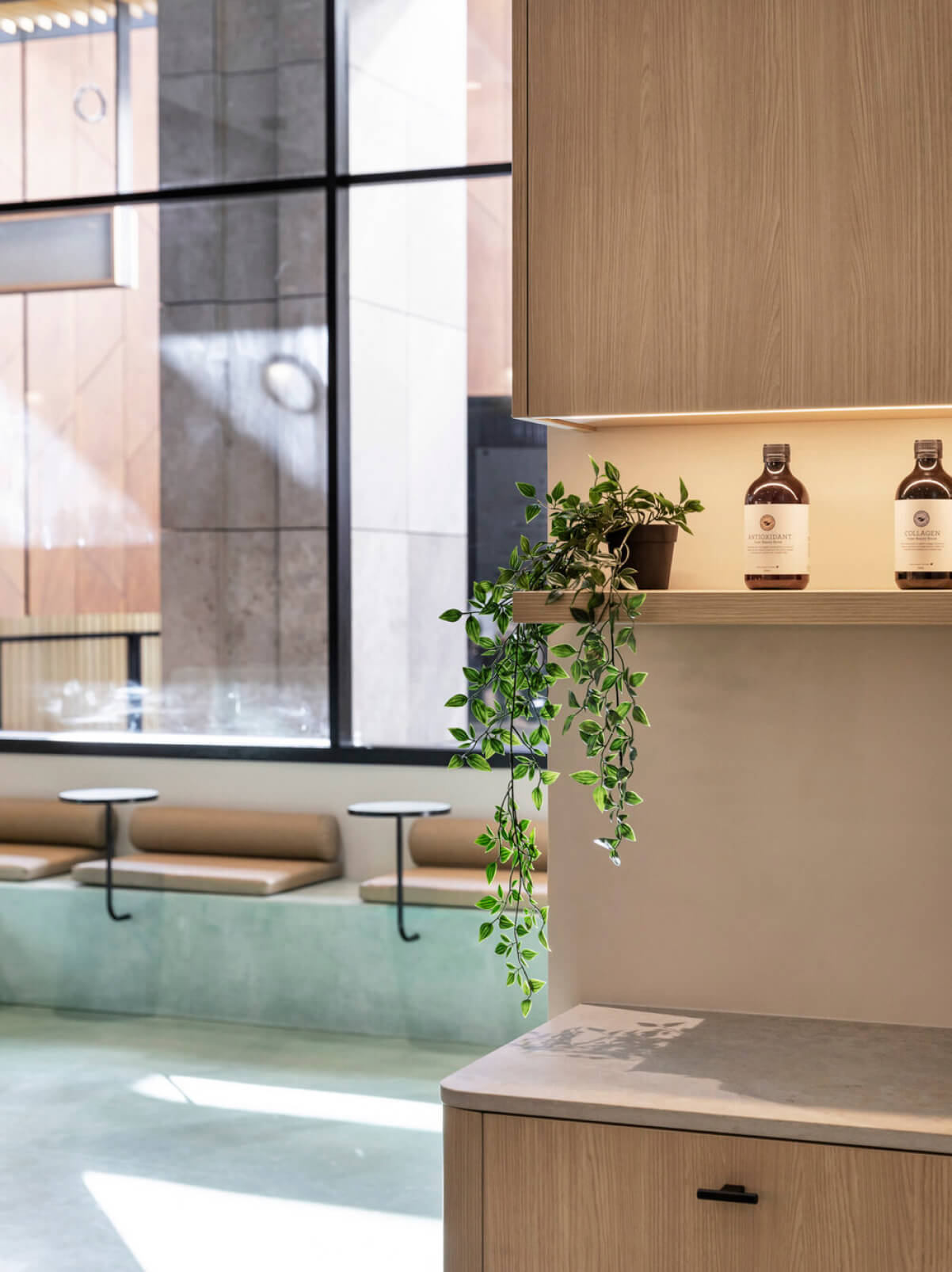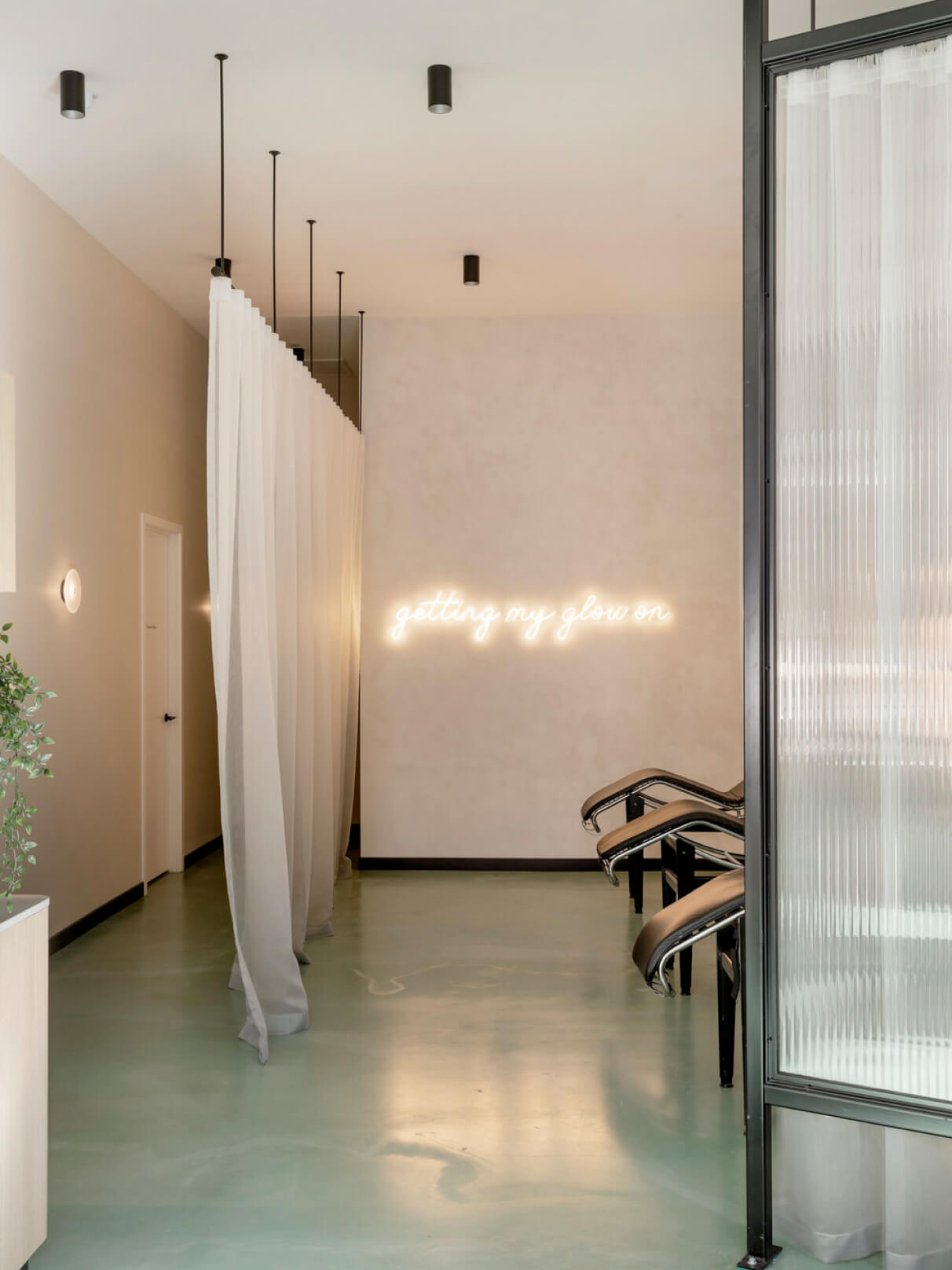 "We have been working with Material Creative since 2018. They always take time to understand the brief and budget, and the concepts they produce are innovative, thoughtful, and elegant. Without a doubt, Material Creative have helped us to elevate our Skintopia brand through store design. We love working with Toni, Liv and their talented team."
Natasha Bourke, Group CEO, 200 Doors, Auckland