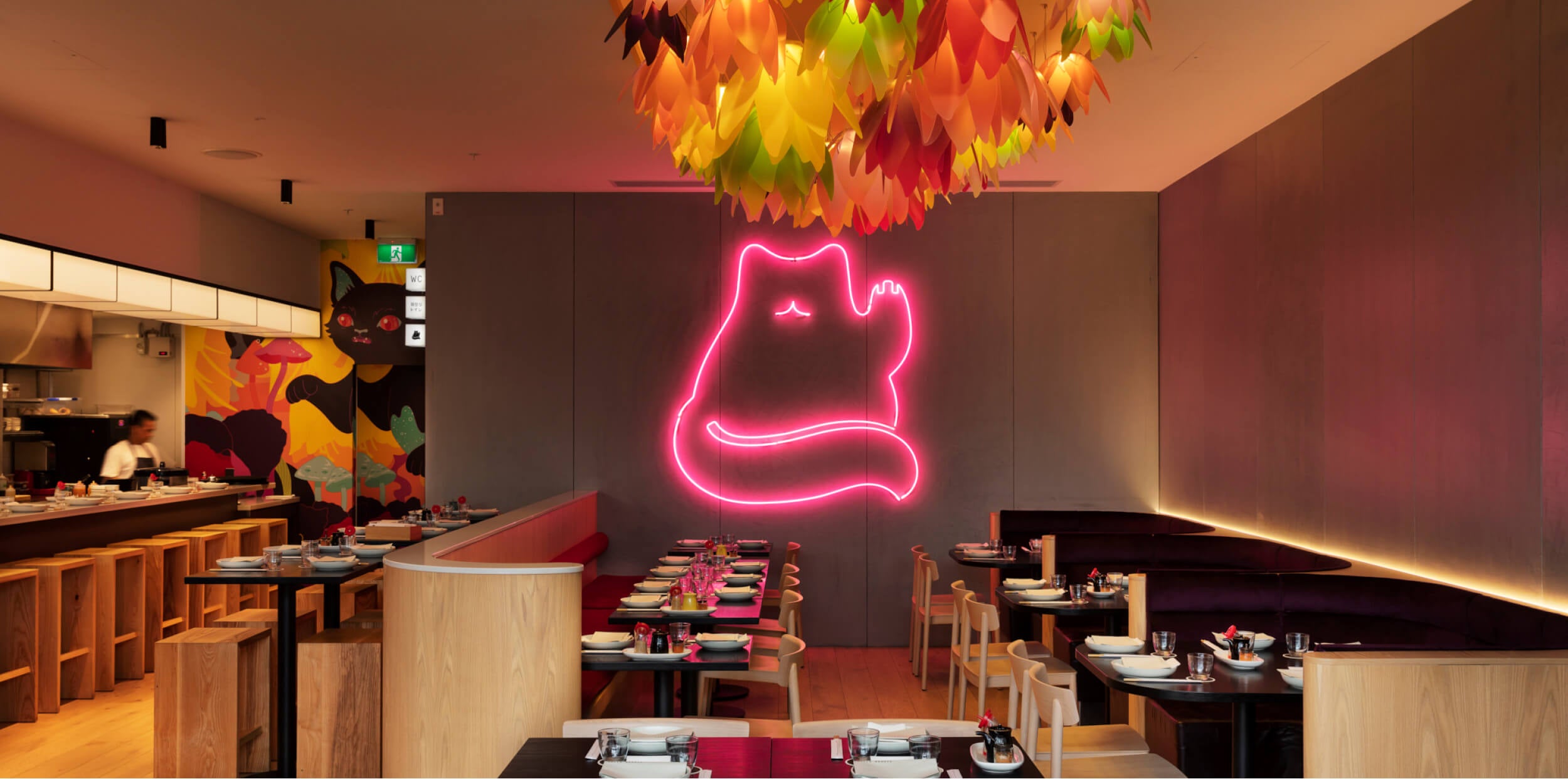 Location:

Viaduct, Auckland

Category:

commercial, hospitality

Date:

2018

Area:

181 sqm

Photographer:

Awards:

2019 BEST AWARDS - Silver Pin - Spatial (Hospitality)

2019 RED AWARDS - Group Winner Food & Beverage
Korean and Japanese cuisine merge in a fun, authentic experience at Auckland's Hello Beasty. A beautifully curated space with unexpected moments of playfulness and luxury.
Hello Beasty was long-awaited by our clients, who had a clear vision for the dining experience they wanted to offer. They wished to create a lively, modern eatery fusing Korean and Japanese influences and were passionate about making a customer's visit to Hello Beasty unique and unforgettable. Tasked with designing an interior to match the brand's bold aspirations — a fun, vibrant, and authentic restaurant that holds the unexpected, the interior's first layer is a neutral Japanese palette of whites, oak timber, and soft textured grey walls, while the second layer injects deep red and aubergine tones reminiscent of the playful nature of Korean interiors.

In the finishing flourishes, a vibrant personality is injected with the graphic designs playfulness and colour — highlighted with the now iconic pink neon cat, resplendent in its prominent back wall position. A long, linear, and open kitchen runs down one side of the restaurant, providing diners with interaction and drama. The space features different seating typographies making it perfect for all manner of dining experiences. Unexpected moments of playfulness are discovered in the bathrooms, with colour taking centre stage, from the graphic walls through to the tiles. The result is a beautifully curated space that opened to rave reviews for both the food and interior and has upheld that high standard ever since.