Fable Hotel, Hanmer Springs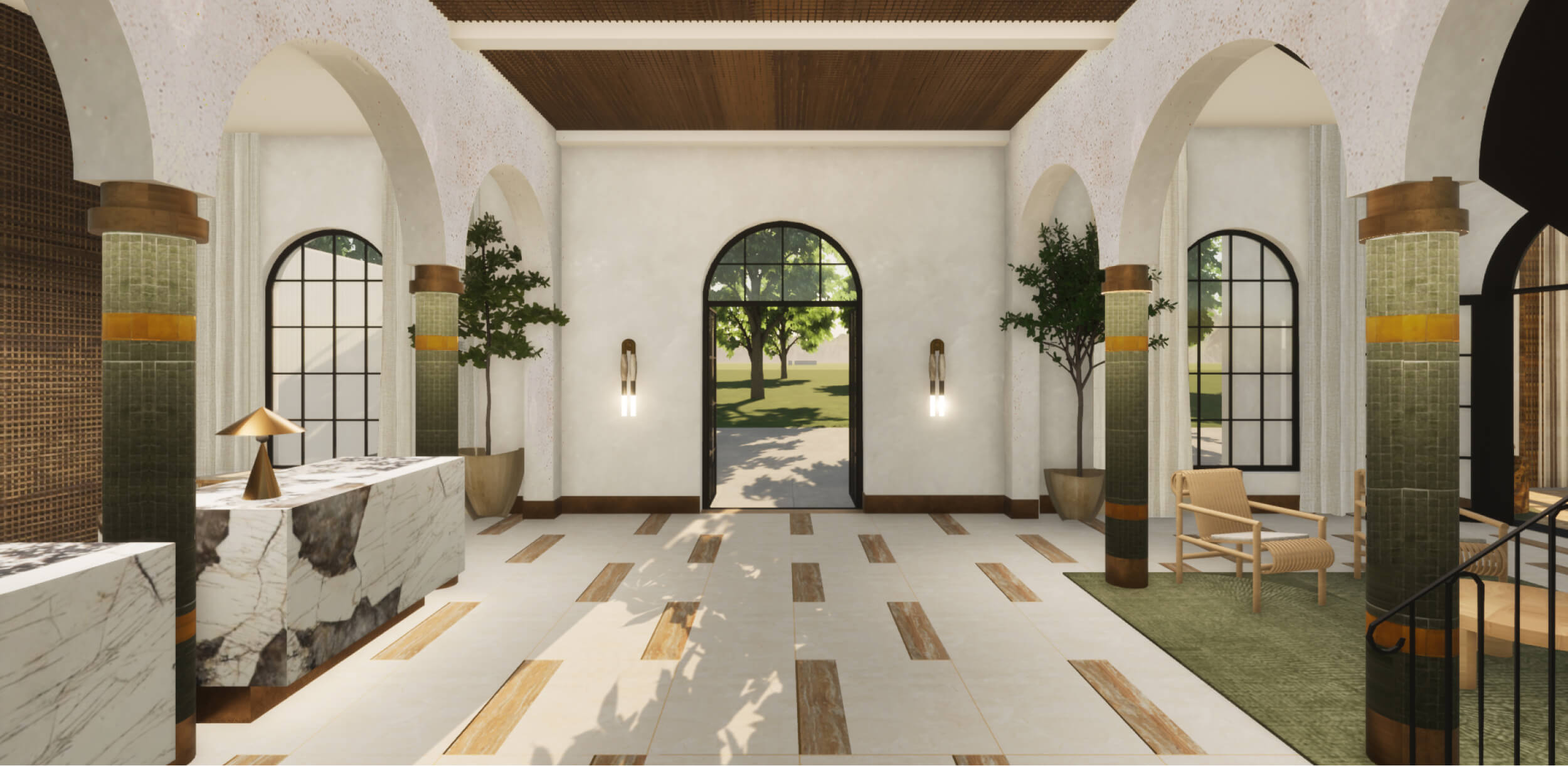 Location:

Hanmer Springs, Canterbury

Category:

commercial, Hotels, upcoming

Date:

Coming end of 2023
Fable ' Hanmer Springs Hotel' will be reborn as a World Class 5 star Boutique Hotel, a hotel that makes you feel something. Alive and in the moment. The Hotel will deliver locals and travellers alike a sensory experience, a world apart where tradition will sit seamlessly with contemporary luxe.
We set out to preserve and decoratively enhance the building's architecture; showcasing its many historical attributes such as its arched colonnades, bell tower and grand sweeping staircases.

The interior uses a palette of authentic materiality with an elegant timeless design. Reflecting not only the buildings architectural pedigree; but also its Southern Alpine surroundings. The design will incorporate traditional crafts of timberwork, weaving and decorative ironwork with a reimagined contemporary twist.

This will be layered with textured plastered walls, frescoed murals, plush furnishings, mood lighting and playful curated sculptures, artwork and pottery. Every detail will underpin its unique narrative for a truly unique and memorable experience.