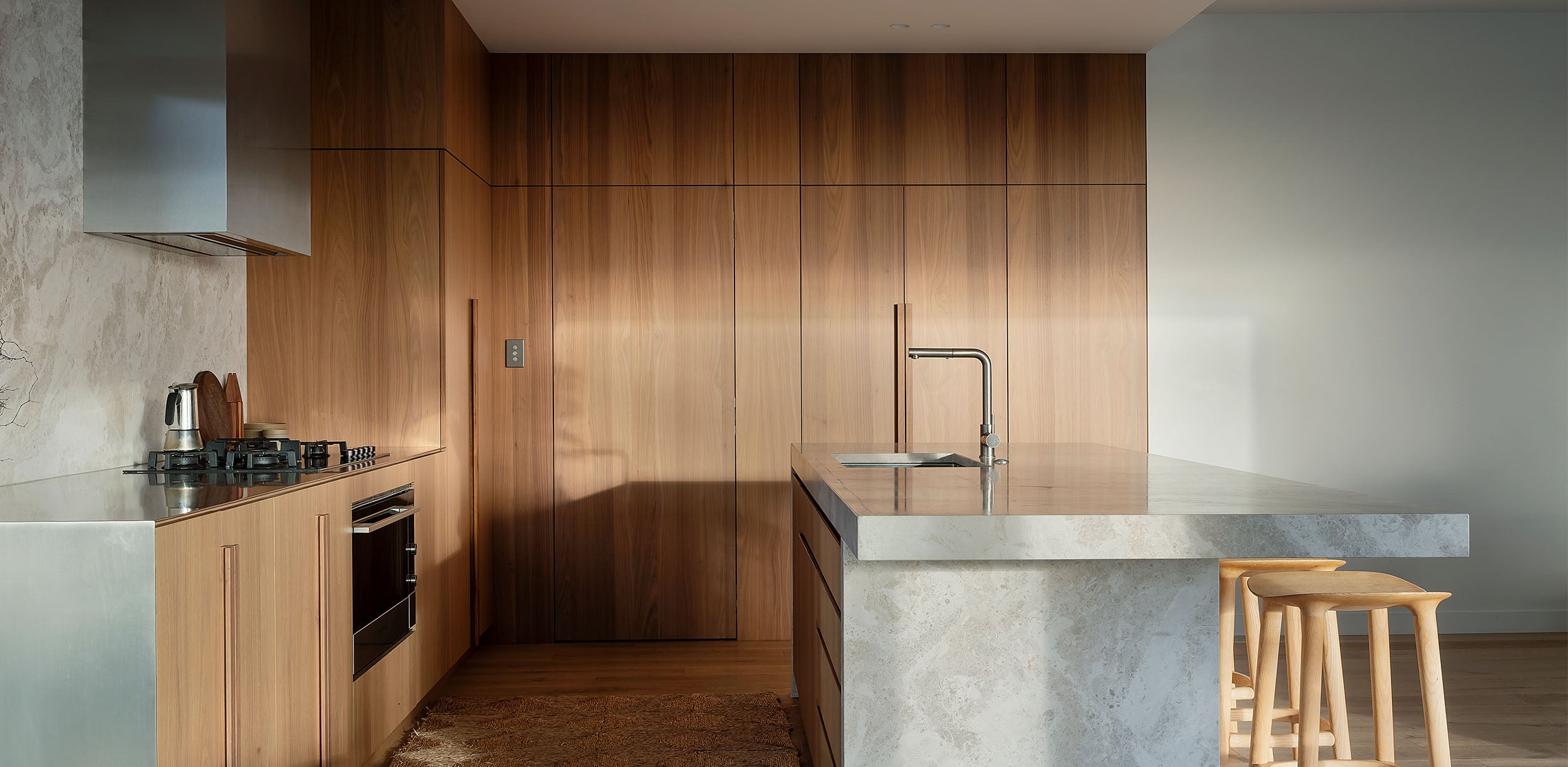 Location:

Auckland

Category:

Residential, Single Dwelling

Date:

Feb 2023

Area:

Auckland
A calming palette, lots of gathering spaces and great flow. That was the brief our clients gave for the renovation of their 1960s home overlooking Waitematā Harbour, Te Atatū South.
The meaning of Te Atatu - the just after dawn, inspired the home. Outside the house is dark as night, sharp angles, dark timber & black joinery, & a cladding of rich rust brick. Inside, it feels dawn like, airy, tranquil & light filled.

The 2 storey 5 bed home reveals a faultless brief fulfilment. A simple interior for a complicated life. The open-plan living space is contemporary & convivial, handling big & small gatherings. Reworked spatially by flipping the kitchen & unravelling the rabbit warren of rooms creates spaciousness while adding modern functionality.

Throw open the vast glazing to the backyard & pool, the communal space more than doubles, with additional dining & lounge areas.

Our clients love the tranquillity of being by the water. Both born and raised in Mt Maunganui, a big part of the attraction of the home was its sea view. For them being near the water makes them feel relaxed. He's a surfer and the beach is a big part of life. She has a shoe brand, with a bohemian reference. Style-wise, the couple gravitate to the 70s era. These references filter into the home via earthy tones combined with layers of texture and mixed materials, ensuring the spaces feel warm, relaxed and comfortable.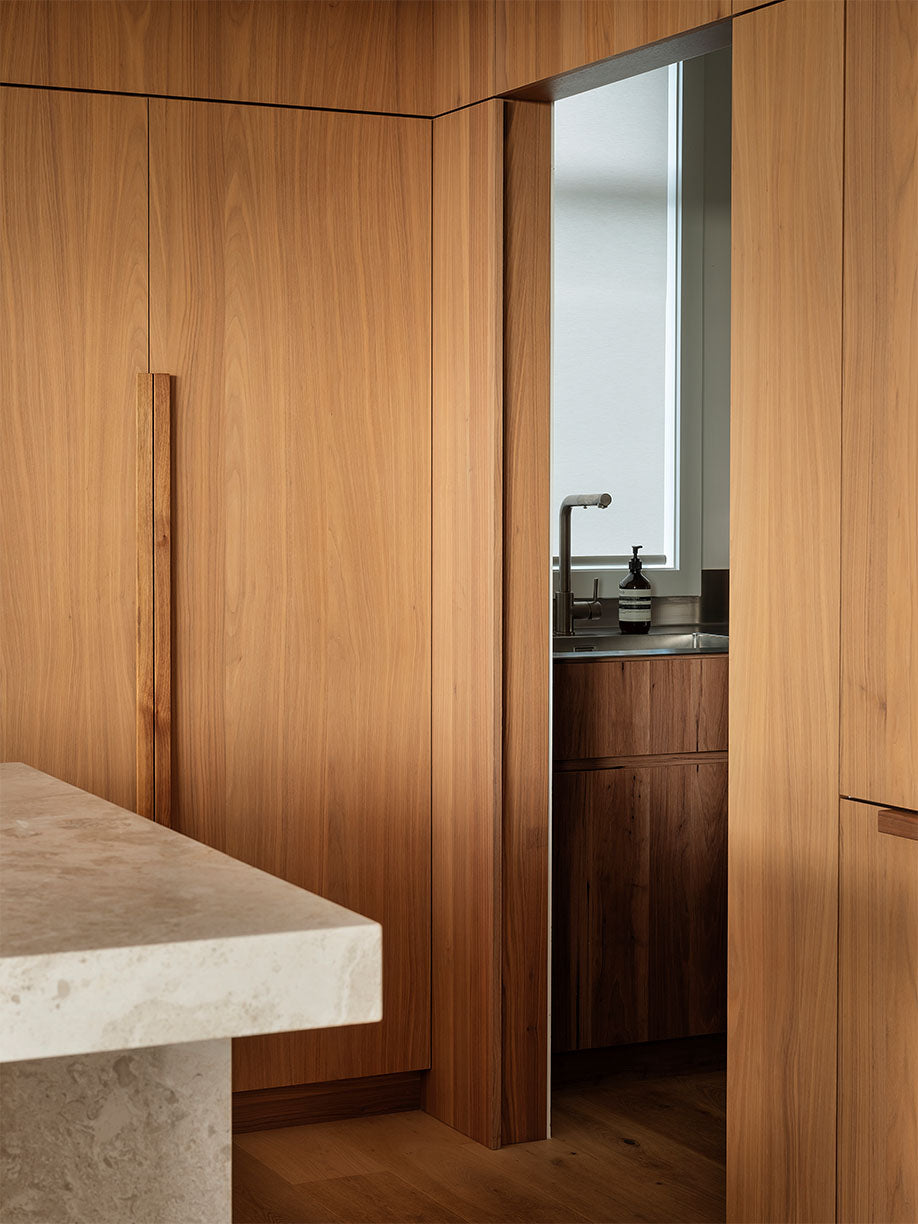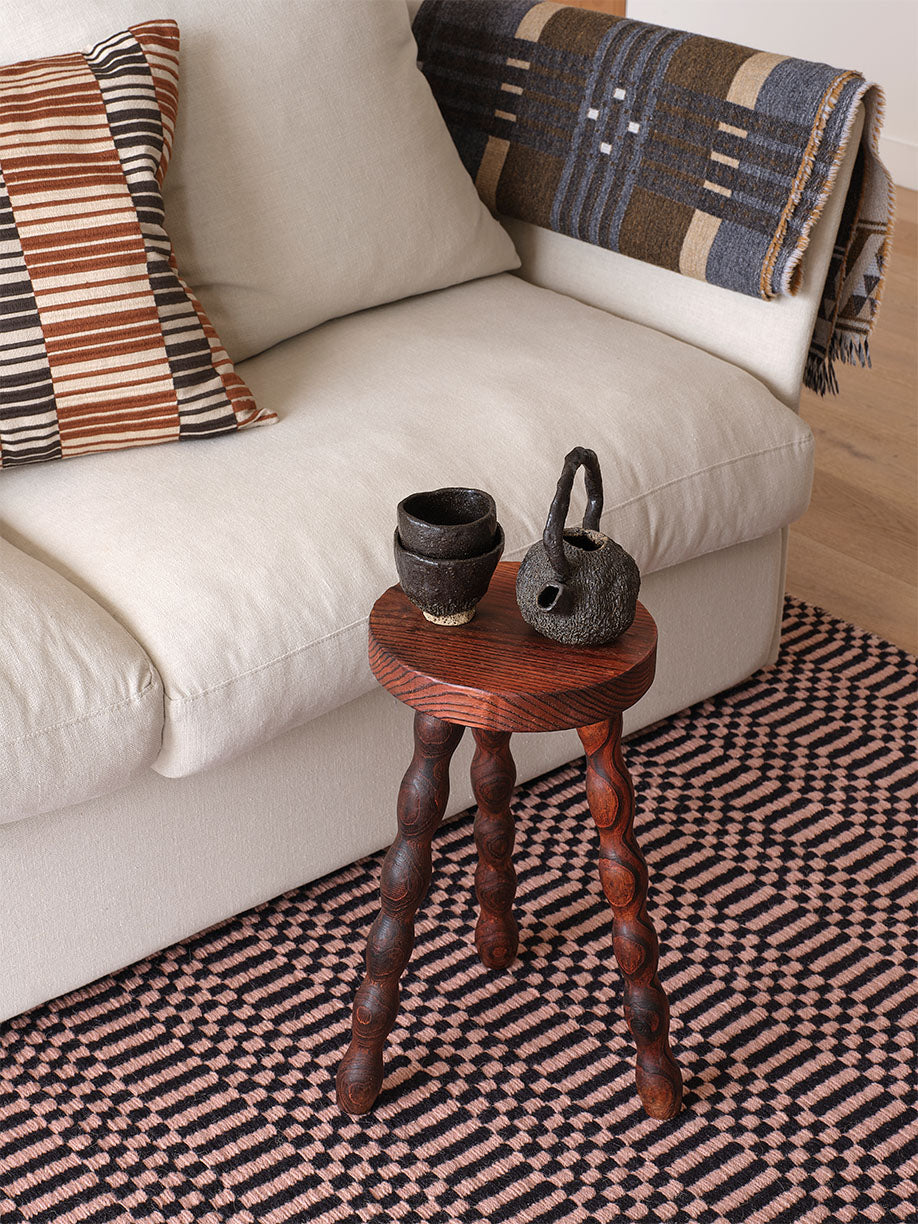 We have worked with the team at MC on three separate projects over the years - A commercial retail store fit out and two personal home renovations. MC's creative process combined with their practical knowledge, experience and professionalism is exceptional, giving us a dream result every time.
Client, Te Atatū Residence