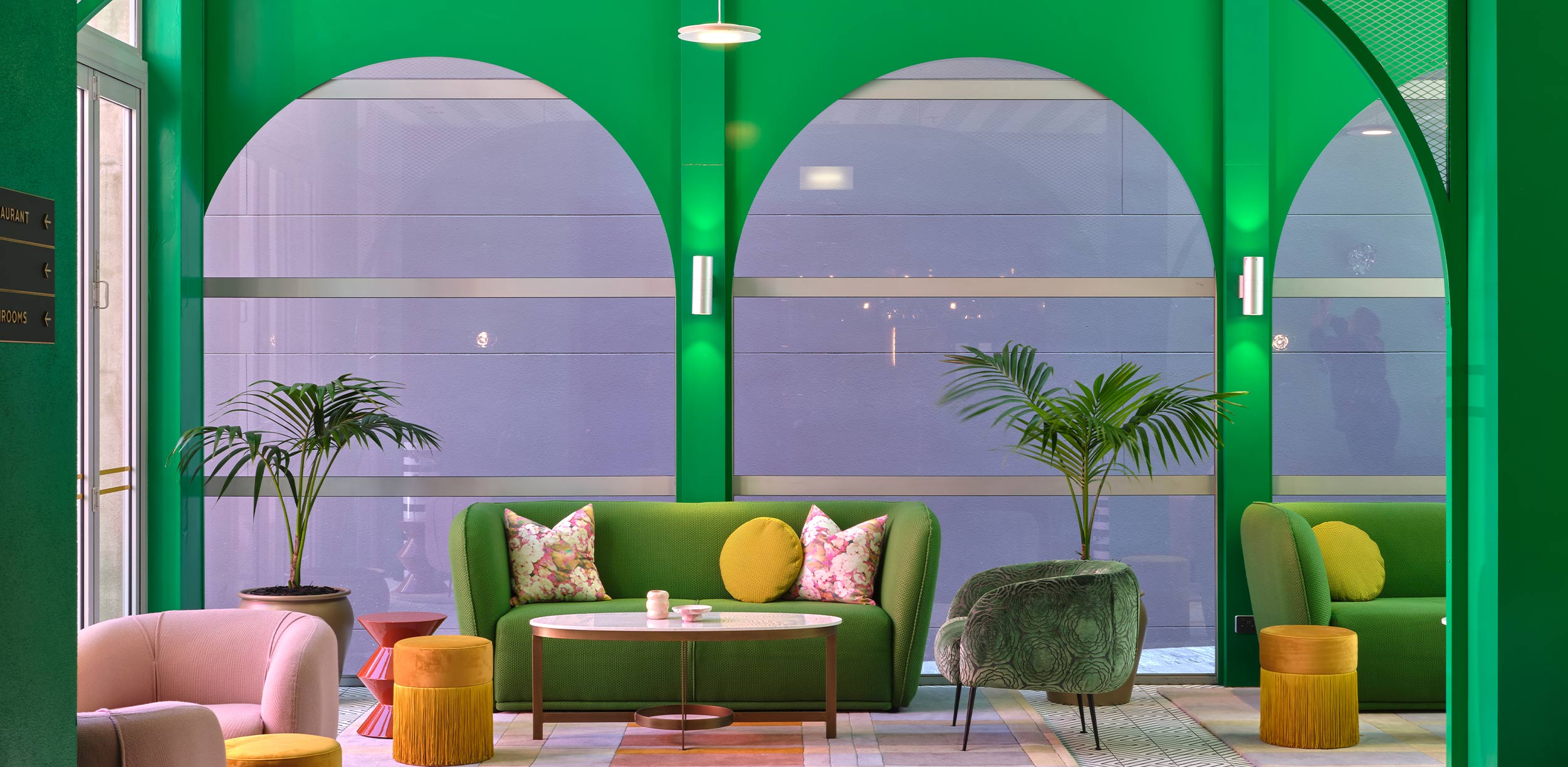 Location:

Te Aro, Wellington

Category:

commercial, Hotels

Date:

2020

Area:

3000 sqm

Photographer:

Awards:

2022 EAT DRINK DESIGN AWARDS - Shortlist - Hotel

2021 BEST AWARDS - Gold Pin - Spatial (Hospitality)

2021 BEST AWARDS - Gold Pin - Spatial (Colour)

2021 RED AWARDS - Supreme Award

2021 RED AWARDS - Services Group Winner

2021 DULUX colour awards - Commercial Interior : Public and Hospitality -f inalist


Nestled in the heart of Cuba St, an iconic heritage landmark is transformed into a stunning 116-room property that is sure to enthral guests with its eclectic spaces and rich narrative.
Drawing inspiration from the world of seafaring, literature, and enduring love, the distinctive Naumi Studio Wellington is a true testament to the power of visual storytelling. Working with some of the most talented artists in the industry, we crafted a vision for this destination hotel that delivers an unforgettable experience for all who visit.

As you enter off bustling Cuba Street, maximalism takes over, transporting you to a wondrous Edwardian garden, filled with lush florals and striking design elements. A seamless blend of art, design, and nature, create an immersive experience for weary travellers. Every detail has been thoughtfully crafted to ensure a visual feast for the senses, from the sumptuous textures of the furnishings to the carefully curated art pieces adorning the walls. Colour plays a leading role throughout the visitors' journey, with gradients of red, purple or blue featuring in the upper-level suites, paired with statement lighting, ornate bed heads and black and white tartan carpeting. In the shared spaces, the sense of adventure continues. Step inside the lounge and bar and you will be immersed in the world of Wunderkammer, where collected curiosities line the walls and measured lighting creates a cosy, atmospheric space for guests to nestle down in their home away from home.

Welcoming new arrivals, a show-stopping gold leaf floral backdrop, created by The Art Dept, is a true work of art, wrapping onto the ceiling, majestically scattered with glowing floral sculptures by Angus Muir Design. This powerful scene sets the stage for the bronzed brass reception counters, standing solidly on a field of flowers in the form of a bespoke rug created by Designer Rugs with artist Karl Maughan.