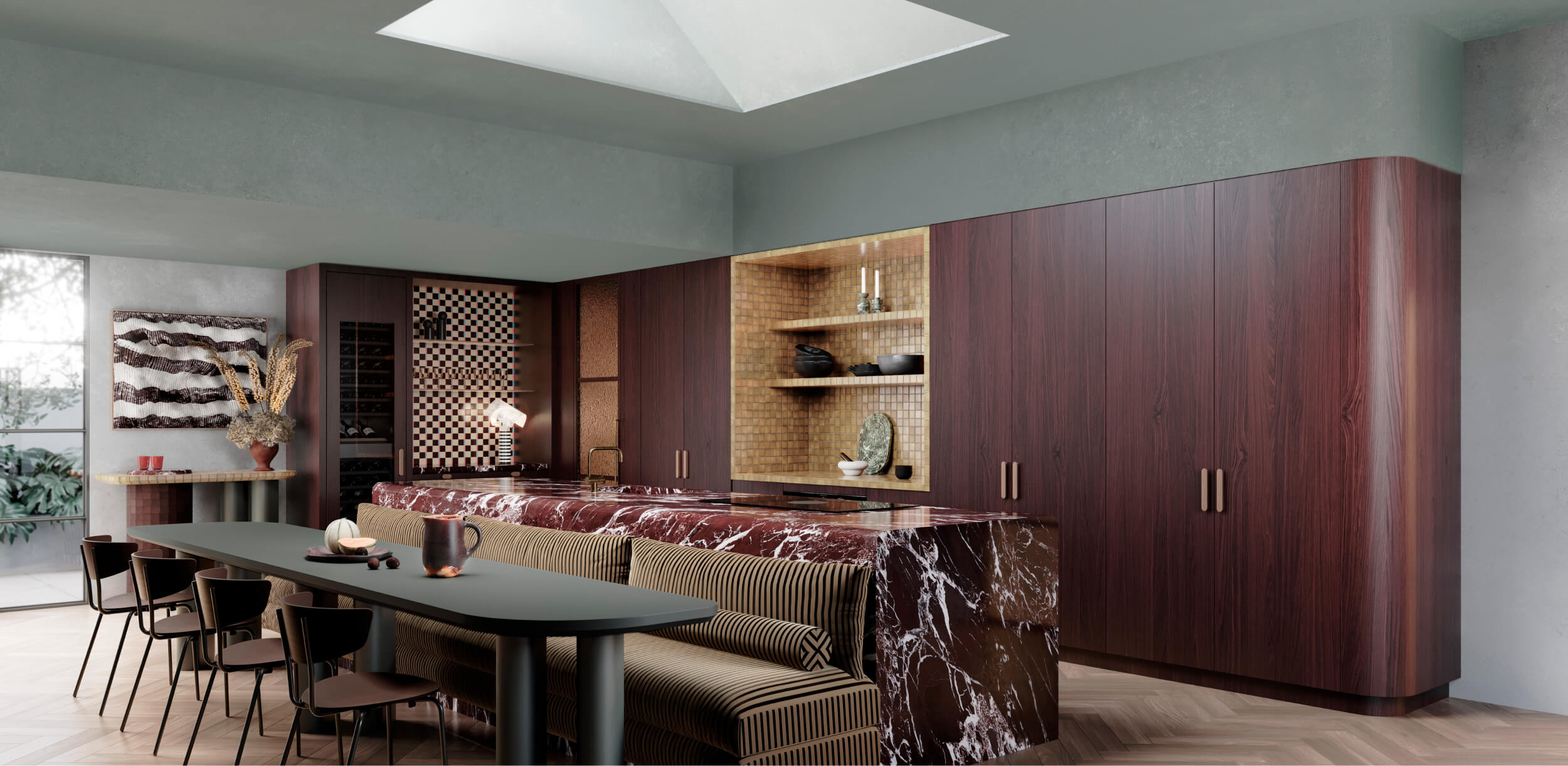 Location:

Homestyle Magazine

Category:

Residential, Single Dwelling

Date:

2021

Visualisations by:
For Homestyle's Kitchen of the Future series, we explore 'Manaakitanga' and how it translates from commercial spaces to residential homes.
We believe that the art of hosting guests extends beyond commercial spaces and that the warmth and care shown to visitors can be translated into residential homes. For Homestyle's Kitchen of the Future series, we envisioned a space that felt both welcoming and refined, evoking the comforts of home while also offering the same pleasure and immersive experience as dining at your favourite restaurant. Drawing inspiration from our experience in hospitality and hotel projects, we designed this kitchen around the concept of a chef's table. Here, guests are invited to witness and take part in the theatre of the kitchen as a meal is prepared. The accompanying bar area adds to the drama with artful cocktails mixed and served on a transportable station, allowing for flexibility in furniture placement. The rich burgundy cabinetry, herringbone flooring, and granite island create a bold and luxurious aesthetic typically reserved for five-star restaurants. Overall, the design delivers a high-end space perfect for entertaining and creating memories with loved ones at home.