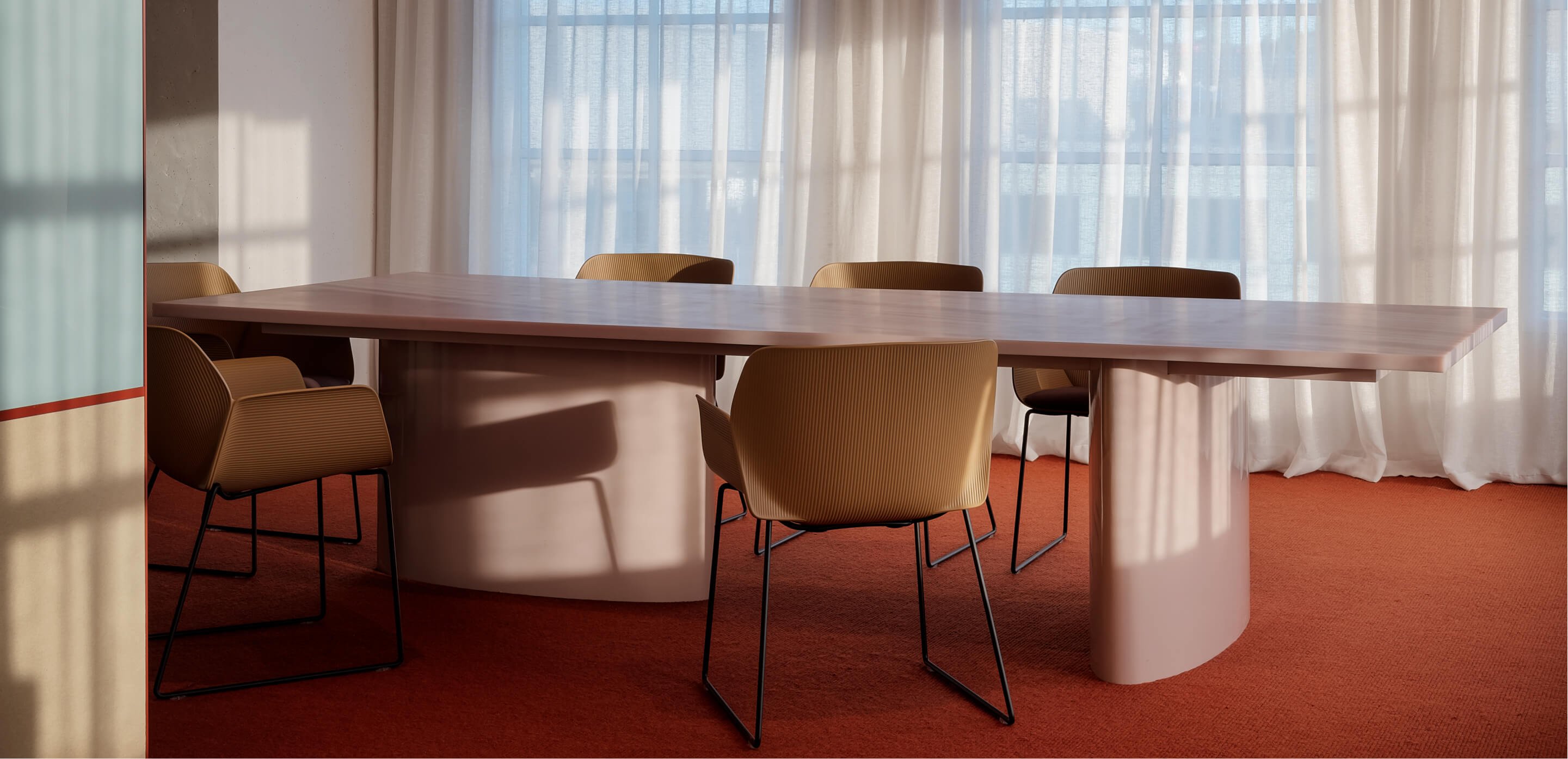 Location:

Newmarket, Auckland

Category:

commercial, workplace

Date:

2022

Area:

716 sqm

Photographer:

Awards:

BEST AWARDS 2022 - Gold Pin - Offices & Workplace Environments

BEST AWARDS 2022 - Gold Pin - Colour Award Spatial

INTERIOR AWARD 2023 - Winner - Workplace up to 1000m2 category
The Tax Traders office reimagines the traditional workspace through the lens of a boutique hotel, balancing functionality and adaptability with comfort and style, setting a new standard for modern workspace design.
Eschewing traditional conceptions of what a FinTech workspace should look like, the Tax Traders office brings together the essence and aesthetic of a boutique hotel, with the comfort and detail of a high-end residential project — balancing functionality and flexibility in a workspace designed to celebrate the company's values and culture.

To meet the human-centred brief, the design team was guided by principles of adaptability and usability, unexpected details that surprise and delight, and the creation of a joyful environment that inspires teams to perform at their highest level.

A unique lilac-plastered curved 'training forum' forms the centrepiece of the floor plan, serving as a hub for team meetings, training, individual work, and socialising, while the workspace itself is long and organic, designed to cater to both multi-disciplinary and single-use teams.

With its multifunctional spaces, emphasis on transparency and adaptability, and celebration of individuality, the Tax Traders office design sets a new standard for modern workspace design.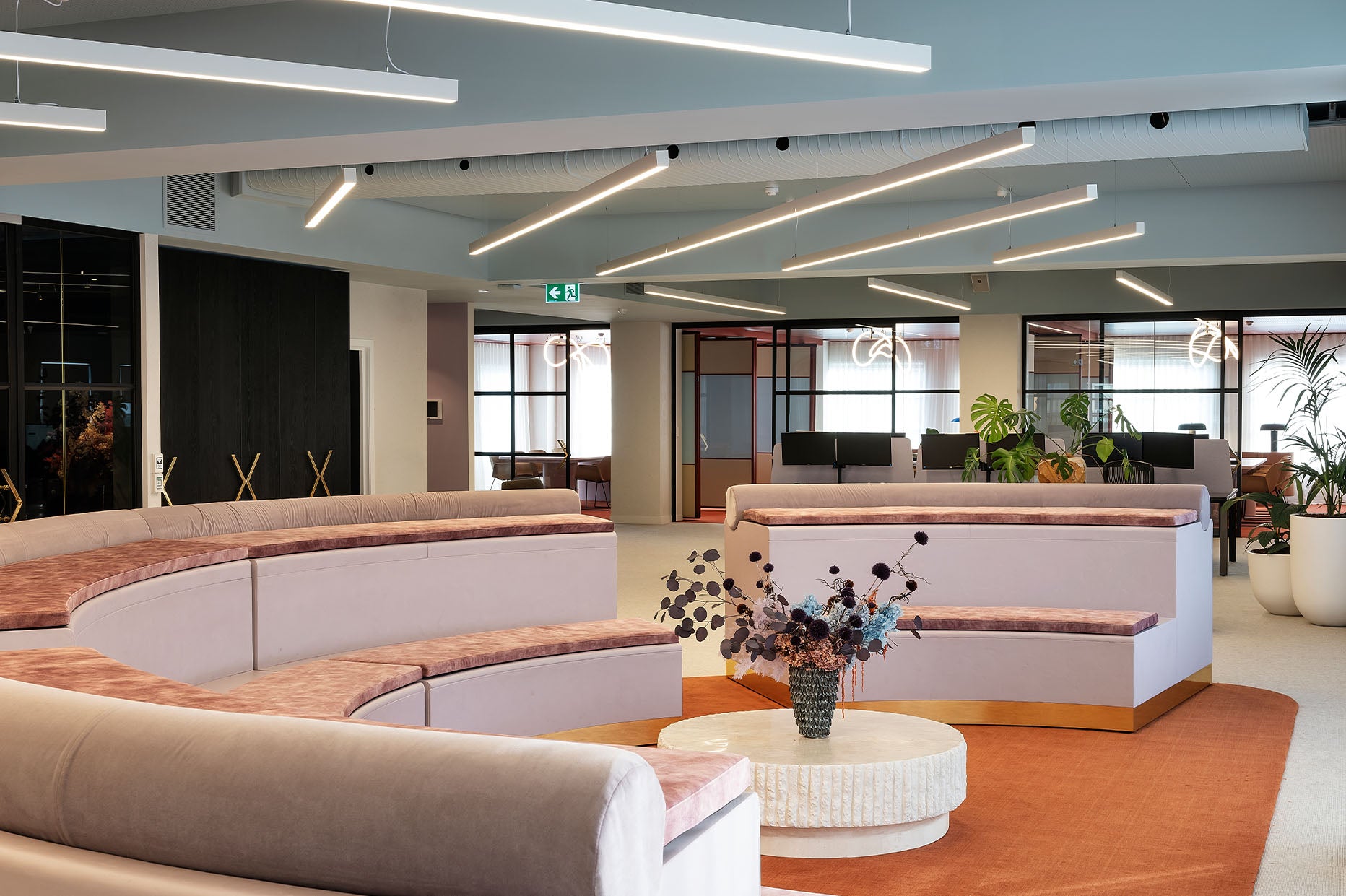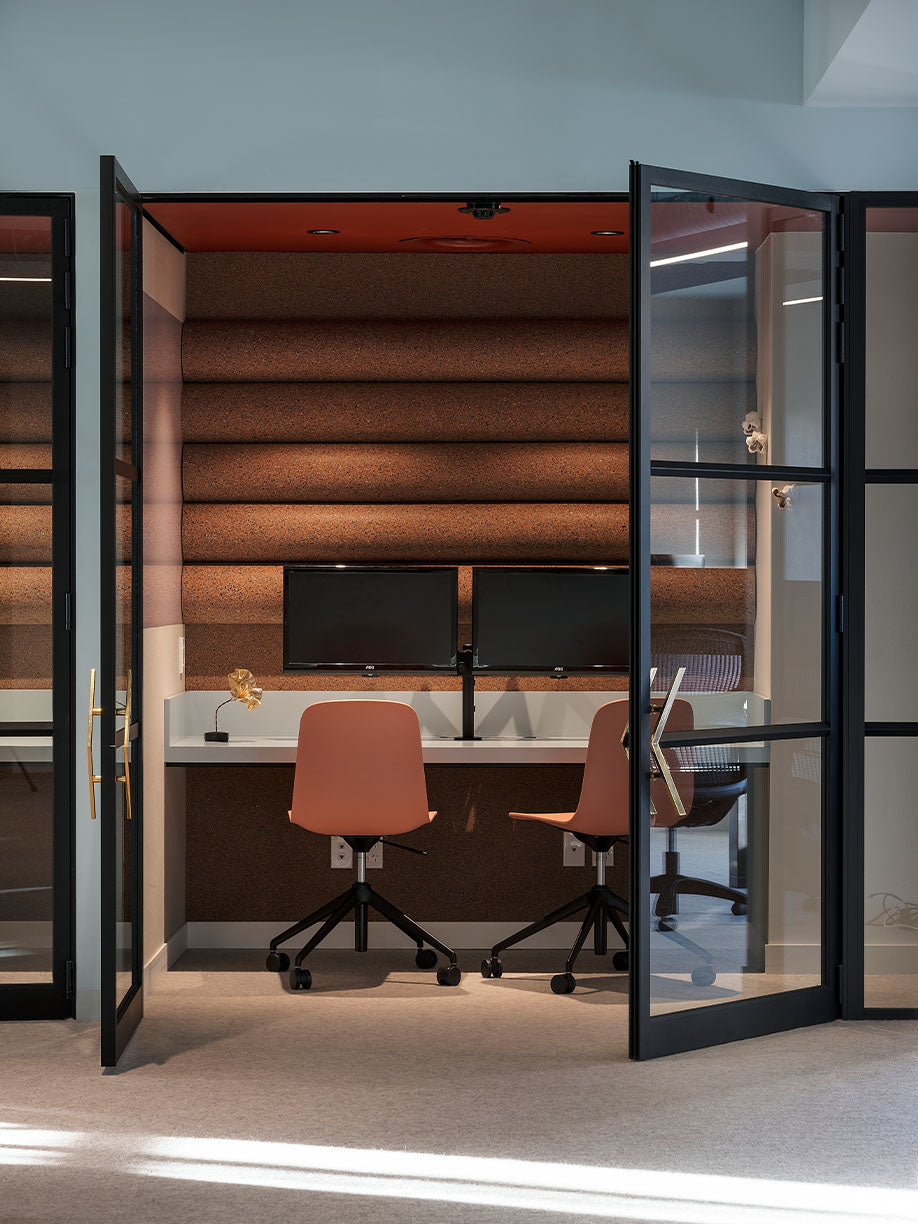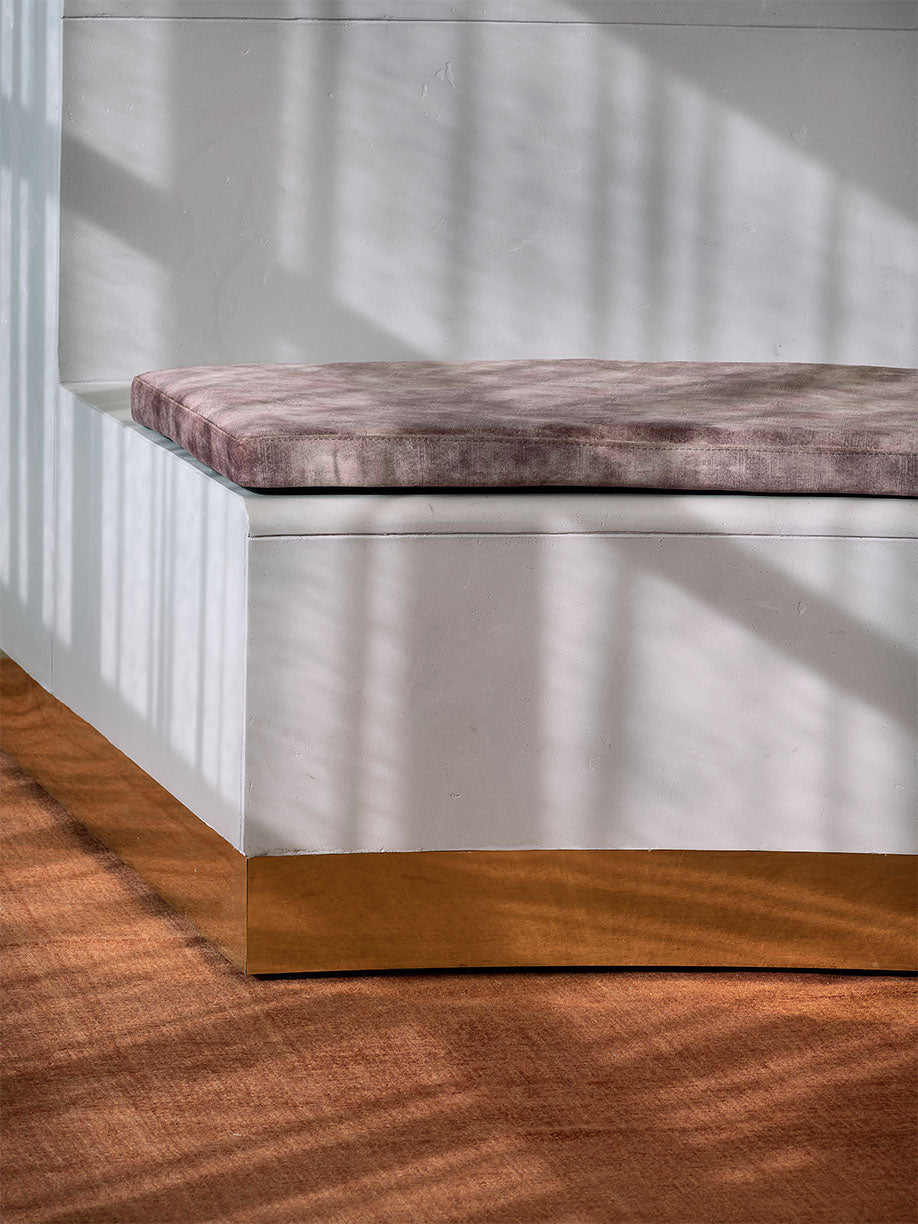 "The clever team at Material Creative has designed three separate offices for us, and each time they have interpreted our vision and understood our needs perfectly. They think outside the square and can push design boundaries with unparalleled creativity and innovation. They are excellent collaborators. The team is organized, professional, and easy to work with. We were so proud when our office won two gold medals at the Best Design Awards."
Nicola Taylor, Co Founder, Tax Traders