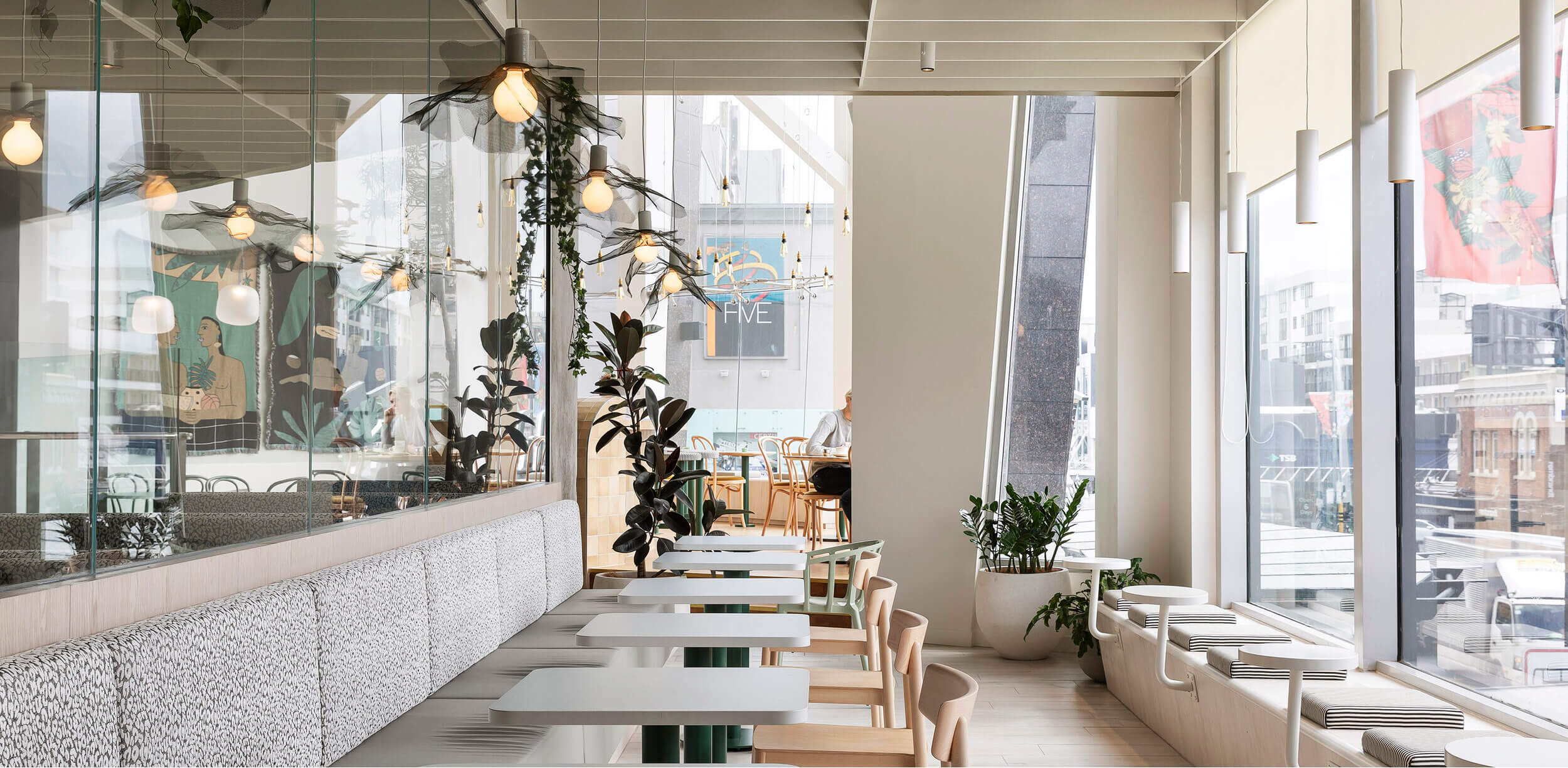 Location:

Newmarket, Auckland

Category:

commercial, hospitality

Date:

2019

Area:

223 sqm

Photographer:

Awards:

BEST AWARDS 2020 - Bronze Award - Hospitality
Providing an escape from the bustle of Newmarket's premium shopping district is Leafé Cafe, a tranquil oasis where nature's palette helps to create a laid-back and restorative experience.
Perched above Broadway amidst the hustle and bustle of Newmarket's premium shopping district, Leafé Cafe is a tranquil oasis designed to bring the benefits of nature indoors to offer a unique and restorative experience for all who visit.

It's well-known that being around plants can have a positive impact on our health, aiding in a sense of restfulness and generating happiness. With this in mind, we set out to design a space that harnesses the transformative power of plants within a warm and inviting atmosphere that is both restorative and relaxing.

The use of cost-effective and robust materials reflects the laid-back dining atmosphere. Amongst the fresh, flora-inspired interior you'll find cork panelling, oversized concrete planters, striped stools, playful wall tapestries and brass details completing this quietly considered palette.

Filled with lush greenery, natural wood tones and a palette inspired by nature, a calming and peaceful environment was created, perfect for enjoying a cup of coffee, catching up with friends, or simply taking a break from the busyness of daily life.