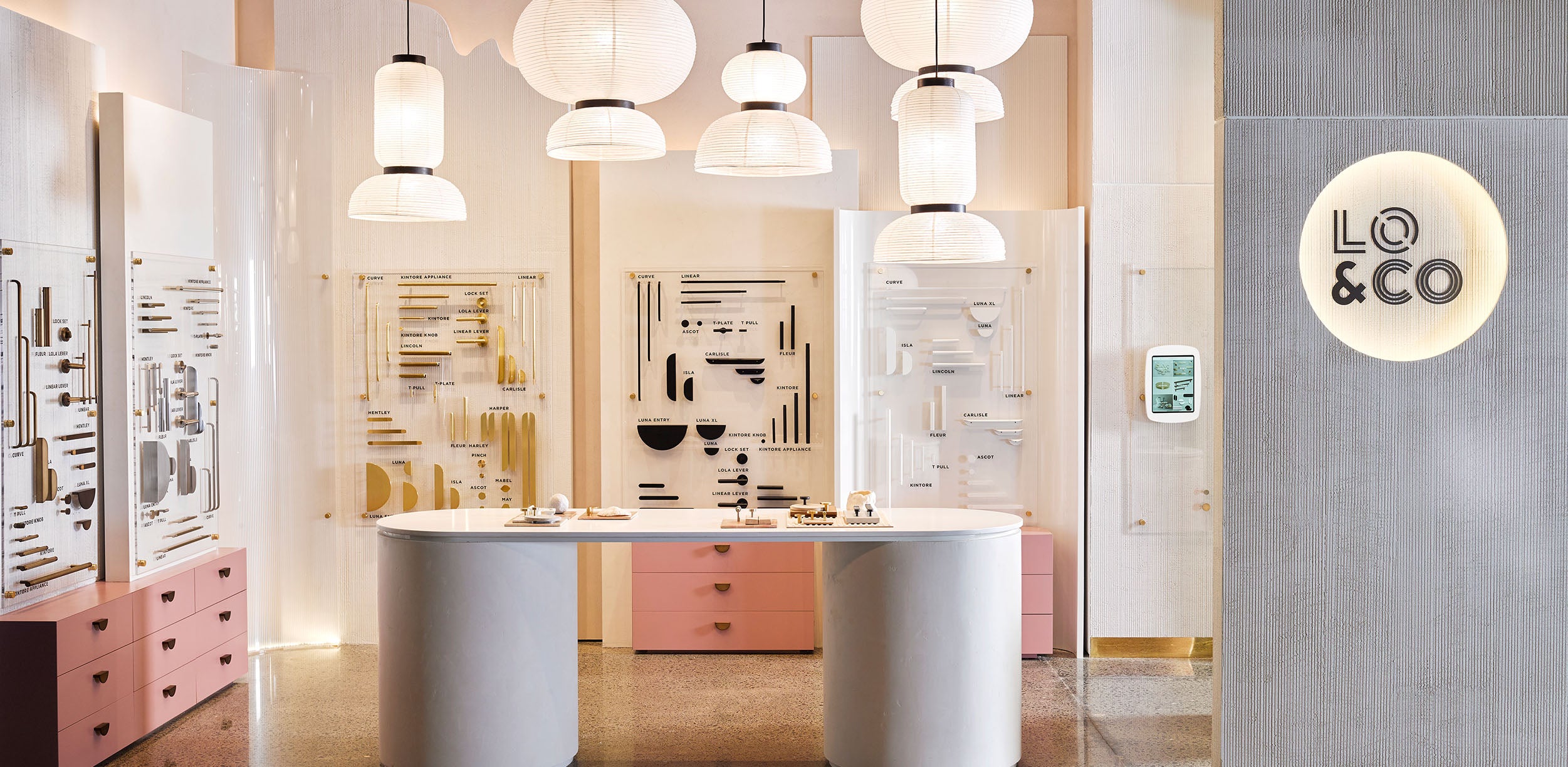 Location:

Parnell, Auckland

Category:

commercial, Retail & Wellness

Date:

2021

Area:

25 sqm

Photographer:

Awards:

2021 INTERIOR AWARDS - Finalist – Retail

2021 BEST AWARDS - Silver Pin - Retail Environments
Lo & Co's first New Zealand retail space is an immersive showroom that showcases modern hardware as the 'crowning jewel' of beautiful cabinetry.
In opening its first New Zealand retail space, high-end architectural hardware company Lo & Co wanted its showroom to make a statement. Occupying a 25 sqm corner site within the Home Ideas Centre, the opportunity was in crafting an immersive space that artfully demonstrates the design applications of its modern hardware pieces. The design concept for the showroom centres around the idea of hardware as the "crowning jewel to beautiful cabinetry," with a focus on fashion-led design. Drawing inspiration from jewellery stores, the displays are delicate and carefully curated to highlight the beauty and craftsmanship of Lo & Co's products. At the heart of the showroom are two central plinths, which feature a mix of materials such as stone and glass. This allows customers to explore the range of product options and visualise how the hardware will look within their own spaces. The layout is thoughtfully designed to create an inviting and interactive experience for visitors. A cluster of illuminated paper pendants hanging overhead adds to the overall ambiance — a shining beacon to designers and inspiration-seekers as they journey through the building.