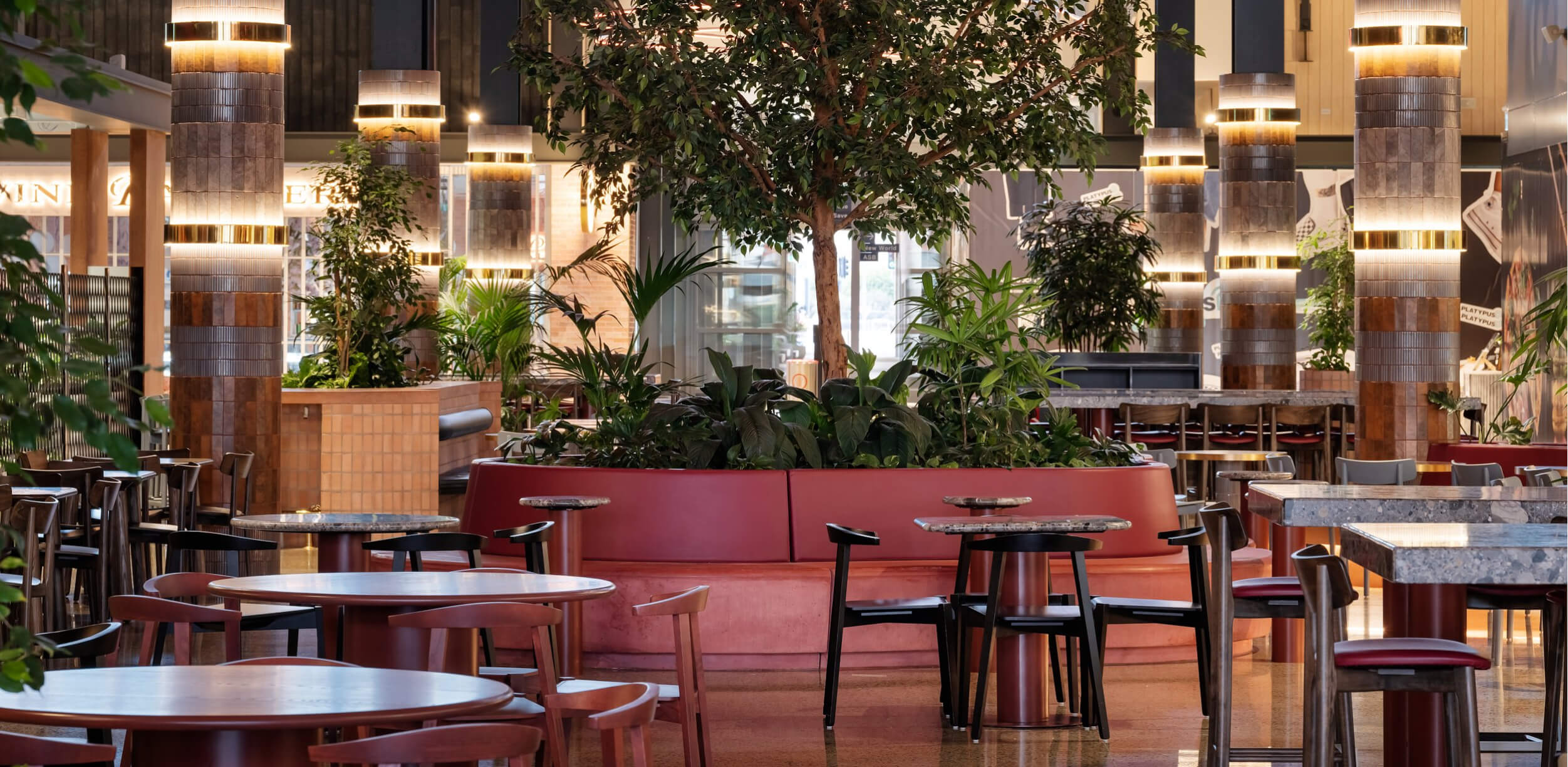 Location:

Ormiston, Auckland

Category:

commercial, hospitality

Date:

2022

Area:

600 sqm

Photographer:

Awards:

BEST AWARDS 2022 - Finalist - Public and Institutional Spaces

BEST AWARDS 2022 - Finalist - Hospitality
Engaged to create an interior overlay for the Jasmax-designed shell, we called on references to the volcanic landscape of the surrounding area and layered tones and textures to create a warm and characterful atmosphere for The Eatery at Ormiston Town Centre.
Unlike a conventional mall, Ormiston Town Centre follows a traditional main street format, with arcades and laneways inviting exploration and discovery, punctuated with breakout spaces to support social connection and community.

Situated in the heart of OTC, The Eatery serves as an anchor point to visitors — a homely, human-centred space where the local community can gather to experience and connect over food. One of the centre's main internal laneways leads abstractly to Te Puke ō Tara, a Pā of local cultural and historical significance and one of Otara's prominent volcanic scoria cones.

Designed to visually capture this narrative, The Eatery features organic seating formations, meandering pathways and an assortment of cloudlike forms suspended overhead to signify the primordial natural environment of the centre's surrounding area and illustrate the spatial relationship between earth and sky.

From the earthen terracotta tiles and plush burnt red velvet seats to the lustrous metallic accents and vibrant green scaping – the material mix, while seemingly accidental, works cohesively to bring a sense of soul and personality to the space.